Free Resources
Our teams of experts have put together guides, tips and templates to help you propel traffic, drive leads and increase revenue.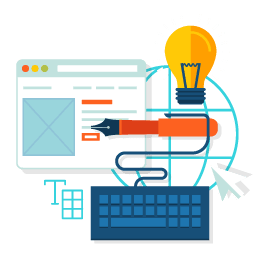 Social Media Control Panel
Sign up for a free account on our Social Media Control Panel where you can schedule posts to Twitter, Facebook, LinkedIn and Pinterest. Our control panel is one of the only ones where you can design beautiful graphics, research new viral content and check statistics as you go.
Local Listings Scan
If you have a physical location it is very important to your online marketing strategy to make sure your local listings are in order. Our Local Listings Plus service manages over 60 local listings that include vital business information, menus, staff bios, products and services, and reviews. Use this tool to scan to see how your listings appears on these sites.
Free Digital Marketing Analysis
Let us do the hard work!
We will connect you to a expert online marketing analysis who will review your website and your competition's websites to see how your online presence is valued currently and made through suggestions as to how you can maximize the internet to best serve your business and your customers. Fill out this form to begin: