Pay Per Click (PPC) Advertising
Management
Organic Search Engine Ranking Takes Time, But Paid Advertising Will Be Placed to Start Working On Your Behalf IMMEDIATELY. After you have determined your monthly ad spend, your certified PPC specialist will create and maintain your paid ad campaign and constantly optimize it to increase results.
Your Ads Will Be Seen:
On The Top of Google
For Targeted Keywords
To Targeted Facebook
and Instagram Users
On Amazon and Relative Websites as Display Ads
Our campaign strategies are designed to meet the needs of our clients and their market condition. We provide up-to-date, Pay Per Click services that include: Paid Search Ads, Video Advertising, Display Ads, PPC Remarketing and Social Advertising.
We deliver results that help our clients achieve their business objectives. We manage our clients' accounts on a daily basis and monitor bid prices and budgets to ensure that we are maximizing ROI.
Our outstanding results are due to our complex and tailored approach which includes a detailed overview of our client's business and aspirations for Pay Per Click advertising, as well as a review of options featuring a prioritized list of recommended activities.
Paid Search Advertising
Earn a positive ROI through our PPC search advertising. Spend money wisely and use the most targeted and cost effective form of advertising.
PPC Remarketing
Turn your valuable 'potential customers' into 'loyal customers'. Our team of professionals will help you re-engage users who have expressed an interest by developing a strategy that will meet all your needs.
Social Advertising
Need to generate awareness about your brand, product or service? We'll develop a social advertising strategy aimed to meet KPIs and your targets.
Display Advertising
We offer individual display marketing strategies to increase brand exposure, engagement and conversions. We successfully manage both direct response campaigns and brand awareness campaigns.
Video Advertising
We are experts in online advertising. Our team is ready to help you get the competitive advantage by creating video adverts that will increase your brand's presence.
PPC Campaign's Ongoing Tracking
Your site will be set up with State-of-the-Art software that tracks your websites:
Traffic

Keyword Ranking (if you have an SEO campaign with us as well)

Paid Advertising

Conversions
All Web Leads and Phone Calls are Set Up to be Tracked Web Leads and Phone Calls are Tracked by Campaign so We Know Exact Results of Every Effort.
Phone Calls Can Be Recorded for Quality Assurance.
In addition to your real-time analytics, you will receive a weekly email report with:
Keyword Ranking
PPC Click-Through Rate
PPC Conversions
Website Conversions
Phone Lead Conversions (through call recording software)
Consistent Fine Tuning:
In every area of your online marketing, we will be analyzing data and making adjustments to make sure you are getting the best results from your online efforts. You will receive weekly emails and have a weekly conference call to go over the following.
Overall Strategy
Goals
Adjustments to your account or website
Sales
Lead Generation
Future Content
Tell us about your project
Let us help you get your business online and grow it with passion
Contact us today and get maximum returns of your investments.
"Kelly Rossi is the consummate professional in digital marketing. Yes, her knowledge and experience are top notch, but it's her service to the customer that makes her exceptional. She is teaching this beginner in the digital market place to navigate a new website, create webinars, position our business digitally so that our on-line presence continues to grow. Our actual phone calls into the office, generated by her work has grown so much that we have added another associate clinician to our staff. Kelly has taken personal investment in getting to know us at the Pax Renewal Center; what we're about, what our mission is and how to make it grow. She has tutored us, guided us, coached us and we are excited to have her as part of our professional team. My highest endorsement and recommendation goes to Kelly Rossi and her team at Social Magnitude.com."

Dan Jurek
M.Min., M.A. ~ Pax Renewal Center, Lafayette, LA
"Social Magnitude was phenomenal in handling all of our social channels! The audience that we were able to build and the business that we've generated stems from those efforts. Great interaction, graphics, and overall management of the sites. I would definitely recommend them to current and future social world users."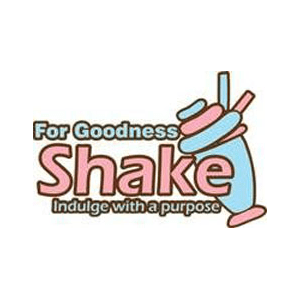 Manny Vargas
CEO & Founder
"Kelly of Social Magnitude did a great job with the multiple aspects of online marketing for several of our companies. Through their efforts, our companies she's worked with have been at the forefront of the latest internet developments and advertising methods."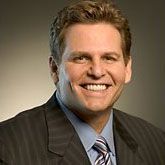 Joe Maloof
President & CEO
PPC Las Vegas: We've got enough experience to create award winning campaigns on Google AdWords, Bing, Facebook, LinkedIn, Twitter and YouTube.