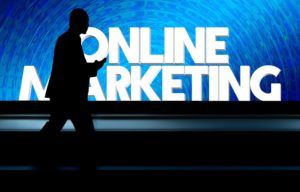 Online marketing is a commonly used method of boosting a business's online presence. And in today's society, it's crucial that a company has a strong online presence. In order to increase their digital marketing success, companies are experimenting with multiple types of online marketing strategies. In case you're not familiar with many types of online marketing available to you, let's take a look at some of the most successful online marketing strategies.
Search engine optimization:
SEO is used to enhance the rankings of a site in organic search results on sites like Google or Bing. This can be beneficial because the higher a page ranks, the easier it is for potential customers to find and visit. However, it's important to understand how search engines work because it is possible to do more harm than good with SEO tactics.
Pay per click:
PPC is one of the quickest ways to drive targeted traffic and leads to web pages. However, if not done carefully, PPC can cost an organization tons of wasted money. As opposed to display ads which appear on other websites, pay-per-click ads will appear at the top of relevant searches on Google or Facebook. That allows companies to target potential customers looking for services like theirs. Additionally, they can be seen on any device. In fact, mobile devices make up 52% of paid search clicks today.
Social media marketing:
Social media marketing is one of the newest methods of advancing brand image online. By using various social media marketing strategies, organizations are able to target specific audiences and interact with that desired audience. However, it's important to think carefully about the dialect that's being used, the inquiries that are being made, and the kind of content that is being shared.
Content marketing:
Content marketing can be considered one of the most powerful types of online marketing, and it's often a part of social media marketing and SEO. When utilizing content marketing, it's important to consider one or more of these objectives:
Get shared — the goal of this method is to spread content throughout a mass audience and get as much exposure as possible. This content should be funny, inspiring, enraging, or charming.
Get discussed — the goal of this method is to begin a discussion within a desired group. To do this, people may consider utilizing popular events or common issues.
Generate leads — the goal of this method is to get the content to the desired audience who then choose to reach out to the organization regarding the content.
Make sales — the goal of this method is to convert leads through the content.
Improve rankings — through the targeted use of keywords and SEO strategies, content marketing can help jump-start your company's SEO campaign.
Online marketing can be an easy and efficient way for a company to increase their online presence, but not every type of marketing will work for every company. Each of these types of online marketing methods require specific skills and knowledge in order to be done correctly.