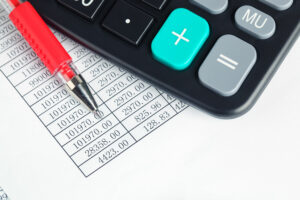 There are a lot of challenges businesses face, especially when it comes to generating leads and making sales. In fact, 61% of B2B marketers say that generating high-quality leads is their biggest challenge regarding lead generation. Fortunately, working with a digital marketing agency can provide some great search engine marketing tips, focus on local SEO, and help generate leads. But a frequently asked question by businesses of all sizes is about how much should be spent on digital marketing. To help answer this question, let's take a deeper look into how to budget for digital marketing services.
Aspects To Consider When Creating A Digital Marketing Budget
First off, what should be included in your digital marketing budget? There is a wide variety of methods companies need to think about. In today's society, some of the top digital marketing methods and elements companies should consider include:
Search engine marketing
Social media marketing
Content marketing
Video advertising
Lead generation
Marketing analysis
Of course, there are plenty of other marketing methods to consider, but these few methods should have more money allocated to them due to their importance.
Online Advertising Budgets Recommendations
As for how much companies should spend on digital marketing, that number can vary depending on a variety of factors.
According to the U.S. Small Business Administration, companies should allocate around 8% of their overall gross revenue for all of their marketing efforts.1 From there, today's companies are using around 50% of their marketing budget specifically on digital marketing. Reports from eMarketer2 and Forrester3 Research found that in 2018, companies expected to spend about 41% of their marketing budget on digital efforts.
The reports from eMarketer and Forrester Research also found that when it comes to increased spending, the fastest growing digital marketing categories include online video and social media advertising.
All in all, companies need to find a balance between traditional marketing and digital marketing. And while traditional marketing may seem like it's falling behind, it's not really — digital marketing is just growing at a faster pace. This is important to keep in mind when divvying up budgets between traditional and digital marketing methods.
So while marketing budgets can vary depending on overall company income, the size of the company, and additional factors, today's companies should be allocating a good portion of their marketing budget to digital marketing. If your company is looking for great search engine marketing tips, social media help, and easy market analysis, work with a local digital marketing agency like Marketing Magnitude.